Students compete on how to help local companies
100 university students and 20 local companies met at the annual TBMI Challenge, arranged by and held at Aarhus University in Herning. One of the companies was konfAir from Herning, which received constructive input for whether investing in new technology will pay off.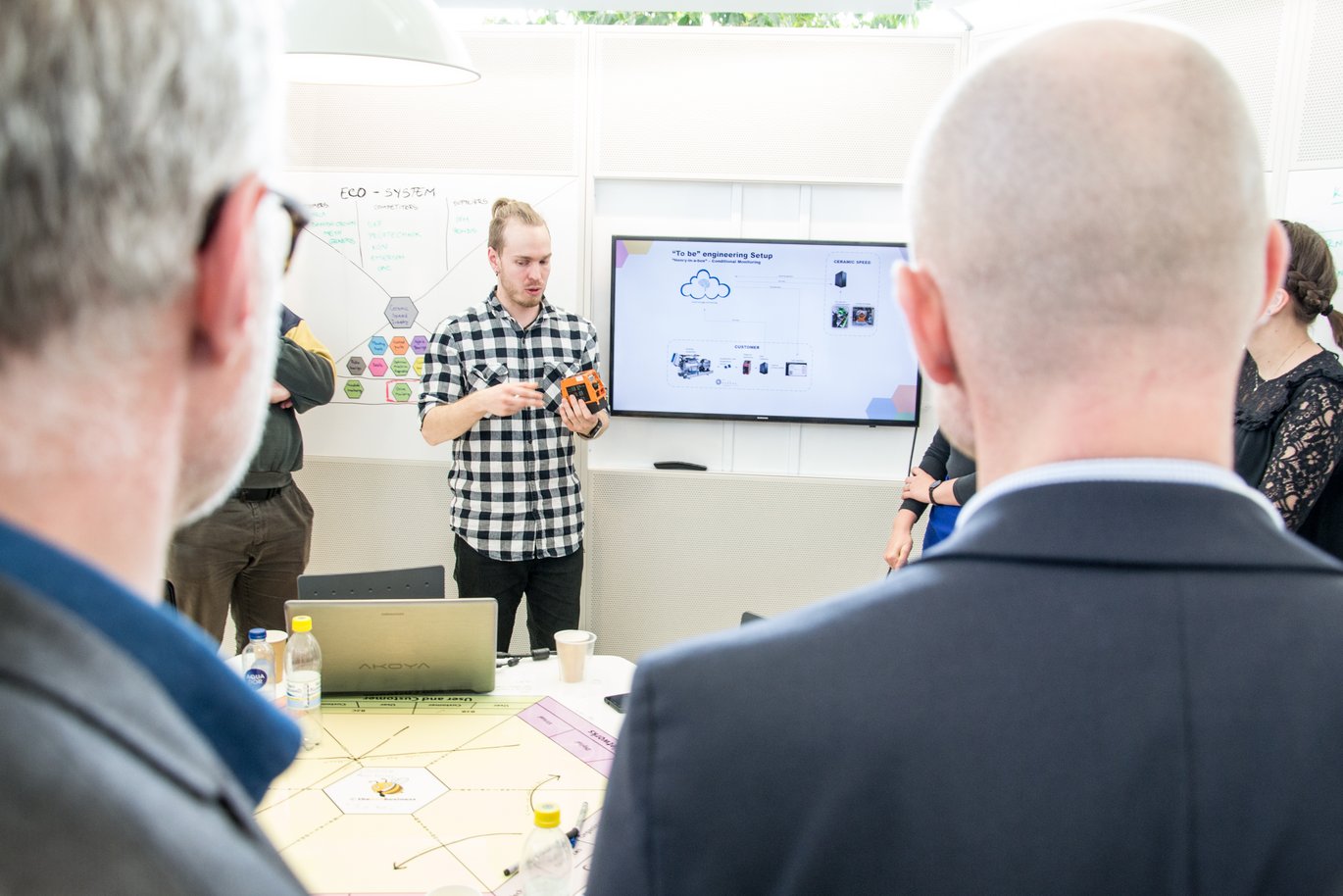 At the recent Global Manufacturing Festival at Aarhus University in Herning, the winners of the 2018 TBMI Challenge were announced. In the challenge, groups of students collaborate with companies on business model development. The competition winners were the four students Youla Uhrlund Jung, Mikkel Mols Nissen, Alea Louise Scovill, Marc Christopher Damholt Thomas and the Herning-based company konfAir, which produces and delivers filter for ventilation and filtration.
Do investments pay off?
konfAir wanted to find out whether it would make financial sense to invest in new technology that allows the company to produce a special panel filter in a faster, but less flexible, way. In just three days, the group had to carry out various studies, calculations and analyses to create an overview of the pros and cons of this investment.
"For three days, it is your company and you just have do what you can to make sure it succeeds. Right from the start, we focused on the needs of KonfAir and on the challenge they wanted us to solve," says Marc Christopher Damholt Thomas.
The students' hard work proved to be so useful that the konfAir management team will include the students' perspective when they make the final decision.
"We will be using the students' work in our future decision-making processes and business models," says Allan Kildevang Ladekjær, business developer at konfAir.
The collaboration continues
The collaboration with konfAir has not only benefitted the companies, but also the students:
"Of course, its always more interesting to work with real cases than theoretical ones. As students, we get a greater insight into the world outside the university when we work with real-life cases, and this makes our studies more realistic and interesting," says Mikkel Mols Nissen.
"You learn a lot by applying the theories in practice," says Youla Uhrlund Jung. "Suddenly, the theories make more sense. I would encourage future students to take part in the TBMI as you really learn a lot from it."
The collaboration between the winners of this year's TBMI Challenge and konfAir will continue for some time. The group must now develop a rapport listing their results and complete an oral examination in June.

"We really look forward to continuing our collaboration for the next few months. And we're really exited about the final result," says Allan Kildevang Ladekjær, who does not reject the idea of konfAir entering into another collaboration with Aarhus University in Herning.