Researchers receive Best Paper award
On 27 November 2018, Research Assistant Gitte Kingo Andersen and Associate Professor Jane Flarup received the Best Paper Award at the WPMC/GWS 2018 Award Banquet Ceremony in Chang Rai, Thailand. They received the award for their article "Business Model Innovation Coaching in a three-dimensional continuum". Professor Peter Lindgren accepted the award on behalf of the two authors.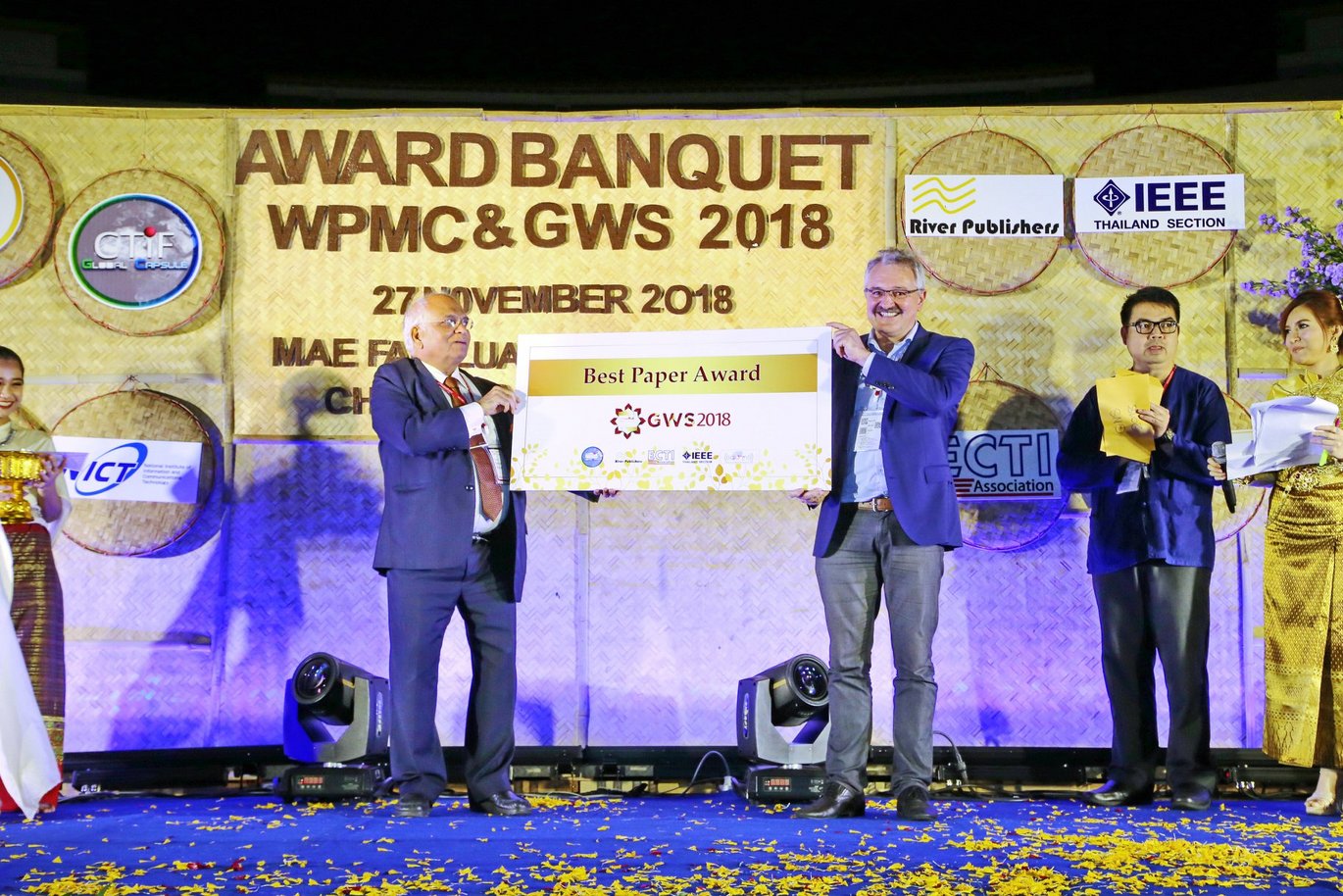 Gitte Kingo Andersen and Jane Flarup set out to explore how coaching in Multi Business Model Innovation (MBMI) can develop students' MBMI competences while enabling them to deliver an innovative solution to a real-life company.
Algorithms helped detect emotions
In autumn 2017, Aarhus BSS in Herning invited 15 students from Denmark, Norway and Sweden to work on cases from three Nordic companies. The organic dairy Thise Mejeri (Denmark), VEAS Biogas (Norway) and Smögenlax (Sweden) each presented one of the student groups with a business case challenge.
For the next three days, the students worked intensively with the case and had to:
understand the multi business model innovation concept, the use of BeeLab and associated tools
understand and analyse the conditions and challenges of the case
work with the business case challenge on the basis of their analysis
pitch their solution to an international panel of judges
The students also had to get to know each other, find out how to work together and deliver an innovative idea for a business model by the end of the three days.
The students each had their own BeeLab in which they were observed by 360 degree video cameras. In addition, their faces were monitored by camera caps that use sensors to measure a person's pulse and detect emotions such as happiness and anxiety. During the three days, vast amounts of data were collected, such as:
More than one million measurements of Co2, temperature, humidity and air pressure
More than one million heart rate measurements
More than one million pictures of faces to be examined later by use of algorithms that can recognise faces and emotions
The good coach
According to the analysis, an MBMI coach must be able to teach, guide and have foresight. The coach must have the ability to:
provide answers and ask questions
be flexible and change between position and perspectives
be an expert
support the students' work
facilitate the students' teamwork
The study and the results were published in the article "Business Model Innovation in a three-dimensional continuum", which has just received the prestigious award. However, Gitte Kingo Andersen and Jane Flarup are not planning to rest on their laurels. The experiment described above has enabled them to prepare a new experiment that will take place in the spring of 2019. Here they will be implementing a number of new technologies. The experiment will be embedded into three different EU projects, one of which has already been granted.