Public/media
A new year has begun at AU Herning
The total intake of new students at AU Herning has been calculated, and this year AU Herning is seeing the largest increase of students on the BDE programme and the English-language BSc in Economics and Business Administration. This year's intake of new full-time students roughly corresponds to last year's intake.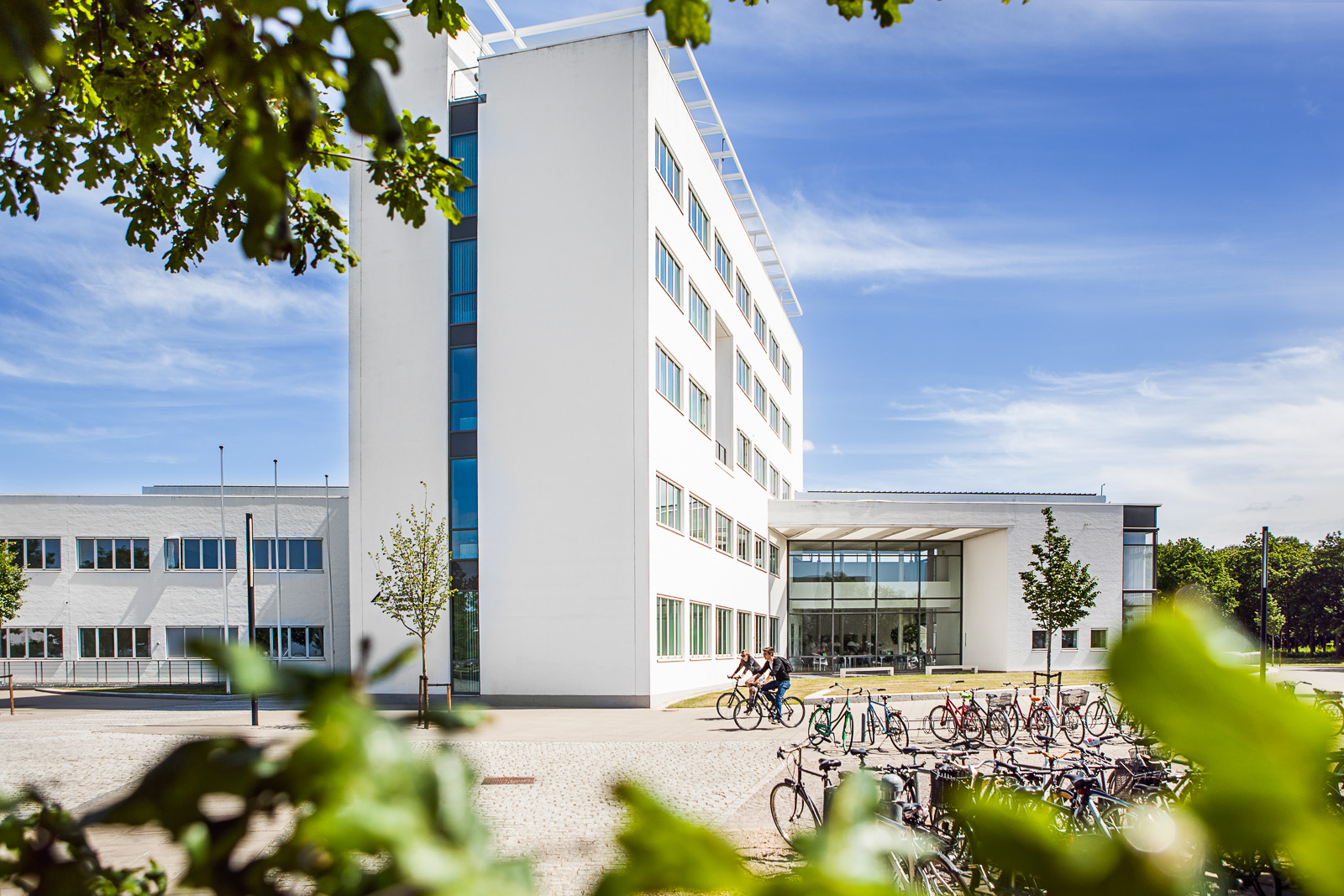 The top programme this year, when it comes to intake of new students, is the Business Development Engineer programme (BDE), which has just welcomed 72 new students. In comparison, last year 48 new students commenced their studies, which means an increase of 24 students.
"We are seeing a growing interest in the BDE programme, and we are of course very happy and proud of that here at AU Herning. A lot of the new students say that they chose this specific programme because they've heard good things about it through their network. It's always nice to see a programme become so well known, and we consider it a great recognition of our work here at AU Herning that the students are eager to promote the programme and thereby function as ambassadors. It tells us that they are generally happy and satisfied with the programme, and this in turn is reflected in the study environment survey, which has just been completed," says Jan Laursen, who is deputy department head and responsible for the Bachelor's degree programmes at AU Herning.
On the MSc in Engineering (Technology Based Business Development), however, there has been a decrease in the intake of students, from 79 students last year to 42 new students this year. This decrease should be viewed in light of the fact that fewer students graduated from AU Herning's BDE programme last summer, and this is one of the programmes on which the MSc is based. This means that the pool of applicants was significantly reduced compared with last year.
"It's only natural that the number of students on each programme fluctuates from year to year. The decrease on the MSc in Engineering is due to the fact that we didn't have as many students graduate on the Bachelor's programme within that specific subject area this summer. Usually a lot of those students proceed to our MSc in Engineering. We have just reviewed the programme and have changed several elements. We expect that with these changes we will be able to attract even more students to the programme in the future," explains Jan Laursen and proceeds:
"We are, however, pleased to see progress on the intake of students on our part-time programmes. A total of 233 students have started on one of our part-time programmes at AU Herning. This seems to suggest that the business community are once again willing to invest in further educating their employees, and this, in turn, will be beneficial for us as well as society at large."
Facts
The table below shows the number of full-time students distributed onto AU Herning's four Bachelor's and and two Master's degree programmes:
| | | |
| --- | --- | --- |
| Programme | 2014 | 2013 |
| BSc in Economics and Business Administration (HA) | 91 | 99 |
| BSc in Economics and Business Administration (HA taught in English) | 73 | 60 |
| Business Development Engineer (BDE) | 72 | 48 |
| Global Management and Manufacturing (GMM) | 24 | 22 |
| MSc in Marketing and Business Innovation | 26 | 24 |
| MSc in Engineering (Technology Based Business Development) | 42 | 79 |
Note: The figures in the above table are from 28 August and 4 September 2014 respectively.
Since the numbers were calculated, several exchange students have commenced their studies. These numbers also do not include the new class of students on AU Herning's one-semester business engineering specialisation, which is offered in Aarhus. There are also new students on the Admission Course and the Electronic Design Engineer (EDE) programme, which are offered at AU Herning but belong under the Aarhus University School of Engineering.