Research news
New centre at Aarhus BSS in Herning
The Centre for Business Development is a new centre at the Department of Business Development and Technology in Herning, which aims to promote interdisciplinary and international research into using digital technologies in business development.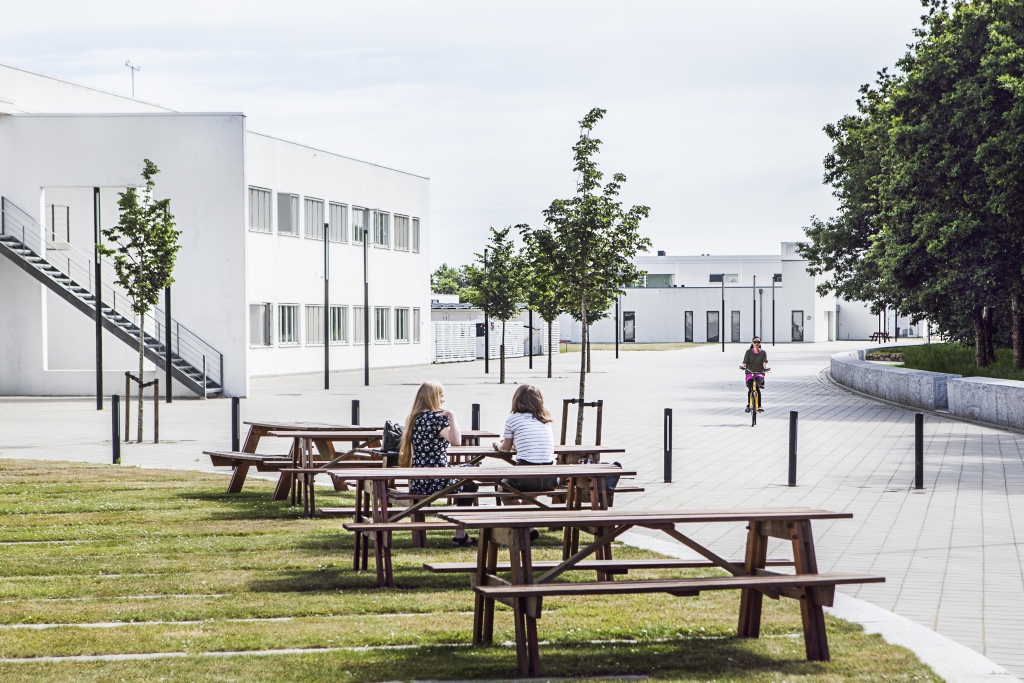 The Centre for Business Development sees the light of day on 1 September 2017. The centre will focus on how to use digital technologies to develop and optimise existing businesses and to develop brand new ones.
"The centre will link business development and digital technologies in its research and projects. This will take place through case studies and evidence-based research, where we design, implement and evaluate business development across companies. Together with the companies, we'll integrate the new digital technologies into their businesses, processes and ecosystems," says Centre Director Annabeth Aagaard and adds:
"We'll document and analyse the knowledge, learning and results generated by these processes. In this way, we'll be able to generate new knowledge, models, research and research-based teaching on how various types of companies and organisations can create specific and positive business development results through the implementation of IoT and new digital technologies."
Research
The key research topics for the Centre of Business Development lie at the interface between digital technologies and the business community. More specifically, the centre will work with strategy, leadership, business model innovation and sustainability through advanced digital technology.
The centre is already working on two projects:
1. IoTCrawler, moving toward a new search engine for the "Internet of Things"
The Internet of Things (IoT) is the popular term for the trend that physical items equipped with small sensors can communicate with the world around them through the internet. This can take place via the mobile network, an ordinary internet connection, Wi-Fi or closed networks. The Internet of Things has a massive potential in relation to developing new, clever solutions for everyday life. However, this requires finding solutions to the many technical challenges. For this reason, an IoTCrawler is being developed, which will focus on integration across various platforms.

"The IoTCrawler will create similar conditions for the Internet of Things as search engines did for the early web. It will have a major impact on business model innovation and change the way we work with data, and thereby with information and knowledge, in the future," says Mirko Presser.
2. NGI MOVE - an alternative future
NGI MOVE (Next Generation Internet) is about inspiring Europe to become a leader within NGI in a more humanly central, societal and financially beneficial ecosystem for researchers, high-tech and start-up companies, heads of industry and government as well as grassroots societies and individuals.

The aim is to create an NGI that helps people, stimulates business opportunities centred around European values and is globally competitive.

"We need to fundamentally change the way in which the internet is being built to break down existing structures and adapt them according to the European moral code for putting people first. If we don't, Europe will fall behind. NGI MOVE will build the first stakeholder ecosystem to drive the flagship initiative from the European Commission in the coming years," says Mirko Presser.
The new centre supports the research-based teaching, primarily on the Master's degree courses in Economics and Business Administration and in Engineering offered at BTECH in Herning, but potentially also the rest of AU, nationally and internationally through university collaborations. The centre also aims to expand existing networks and establish additional strong partnerships both locally, nationally and internationally.
Further information
Centre Director Annabeth Aagaard
The Department of Business Development and Technology, Aarhus BSS
Email: aaa@btech.au.dk