News from the management
New foundation brings Aarhus BSS' department in Herning closer to the local business community
A new innovative support foundation seeks to create stronger ties between the Department of Business Development and Technology in Herning and the local business community. The goal is to enable more students to solve specific tasks for companies and ensure that graduates discover the career opportunities that the companies in Central and Western Jutland offer.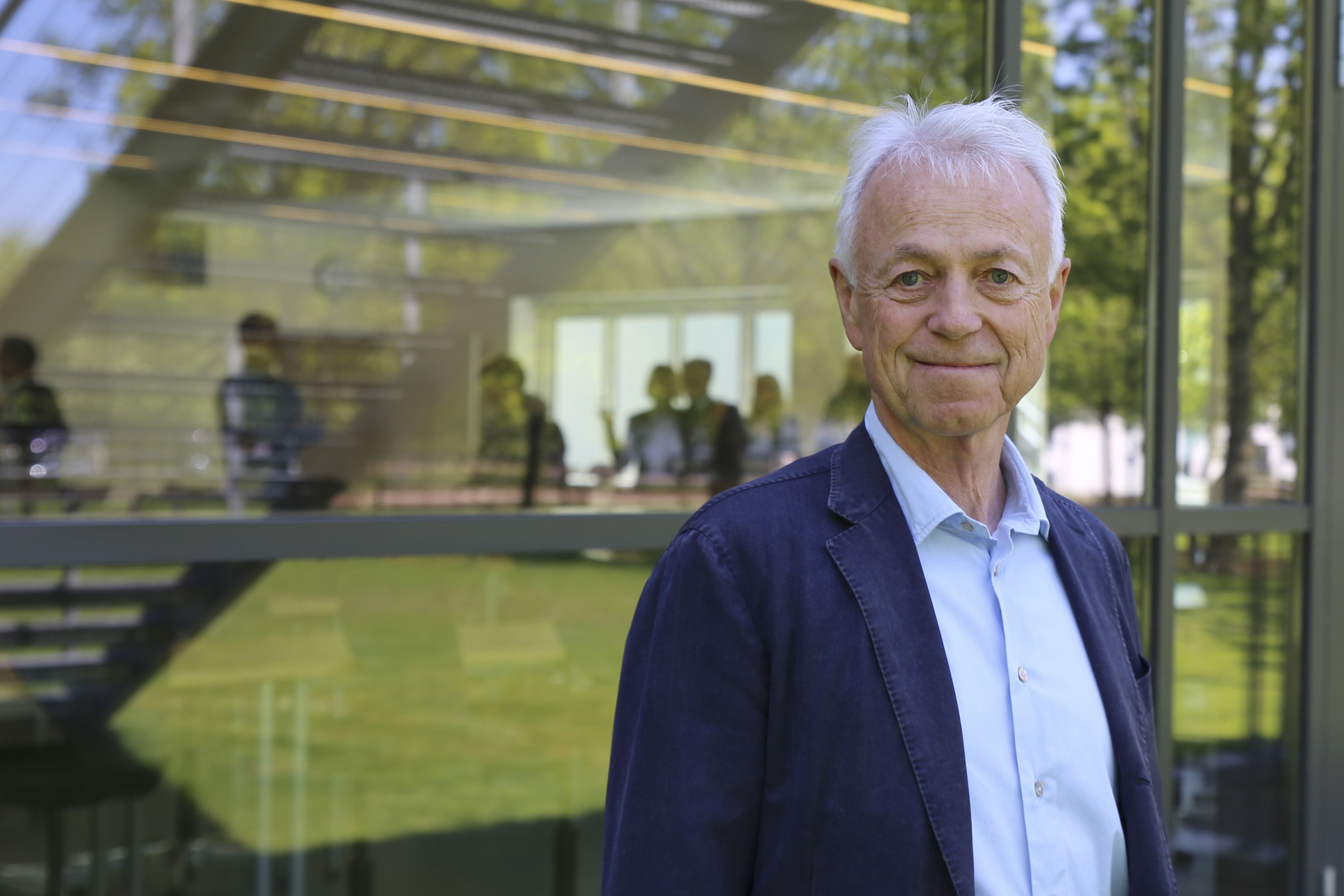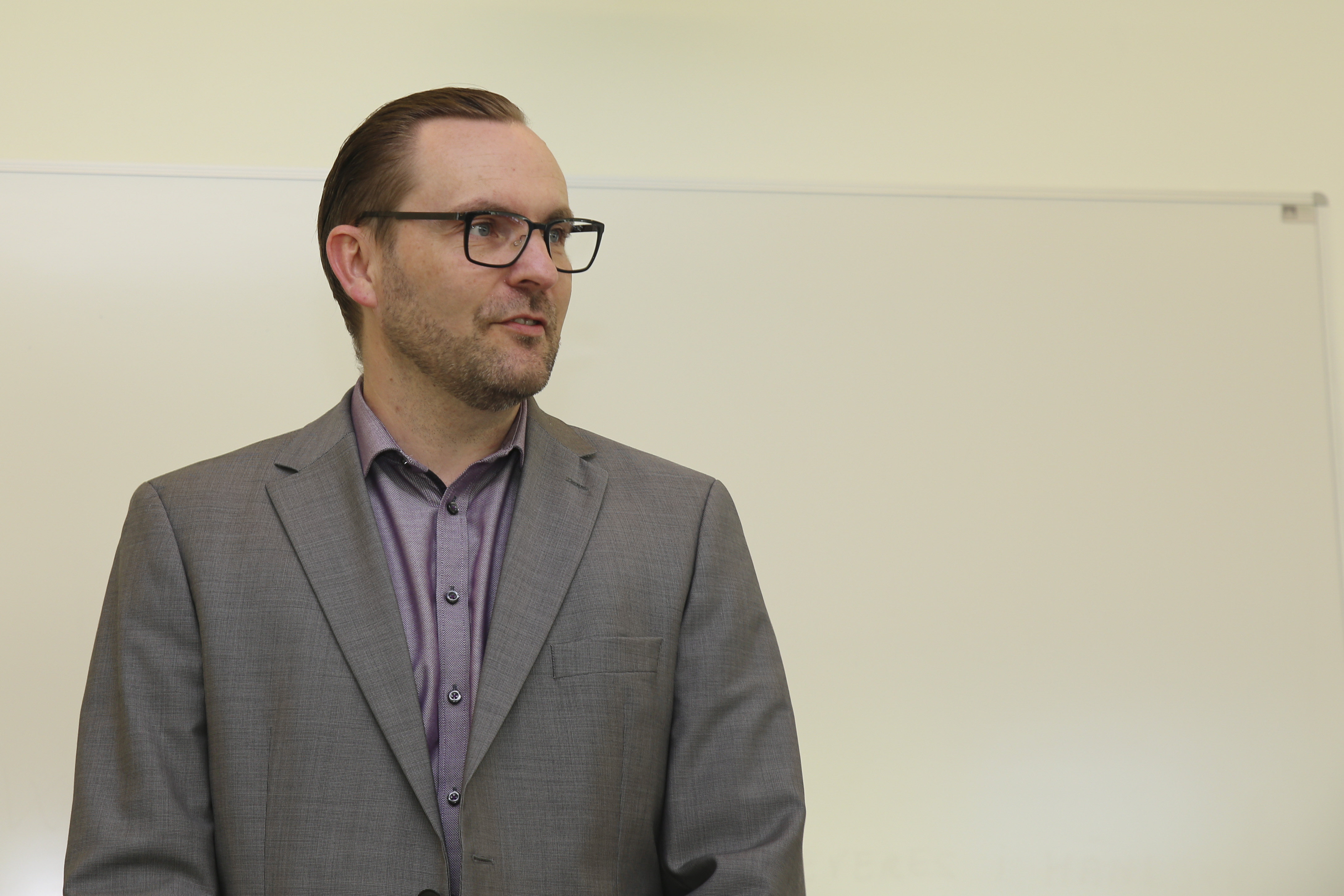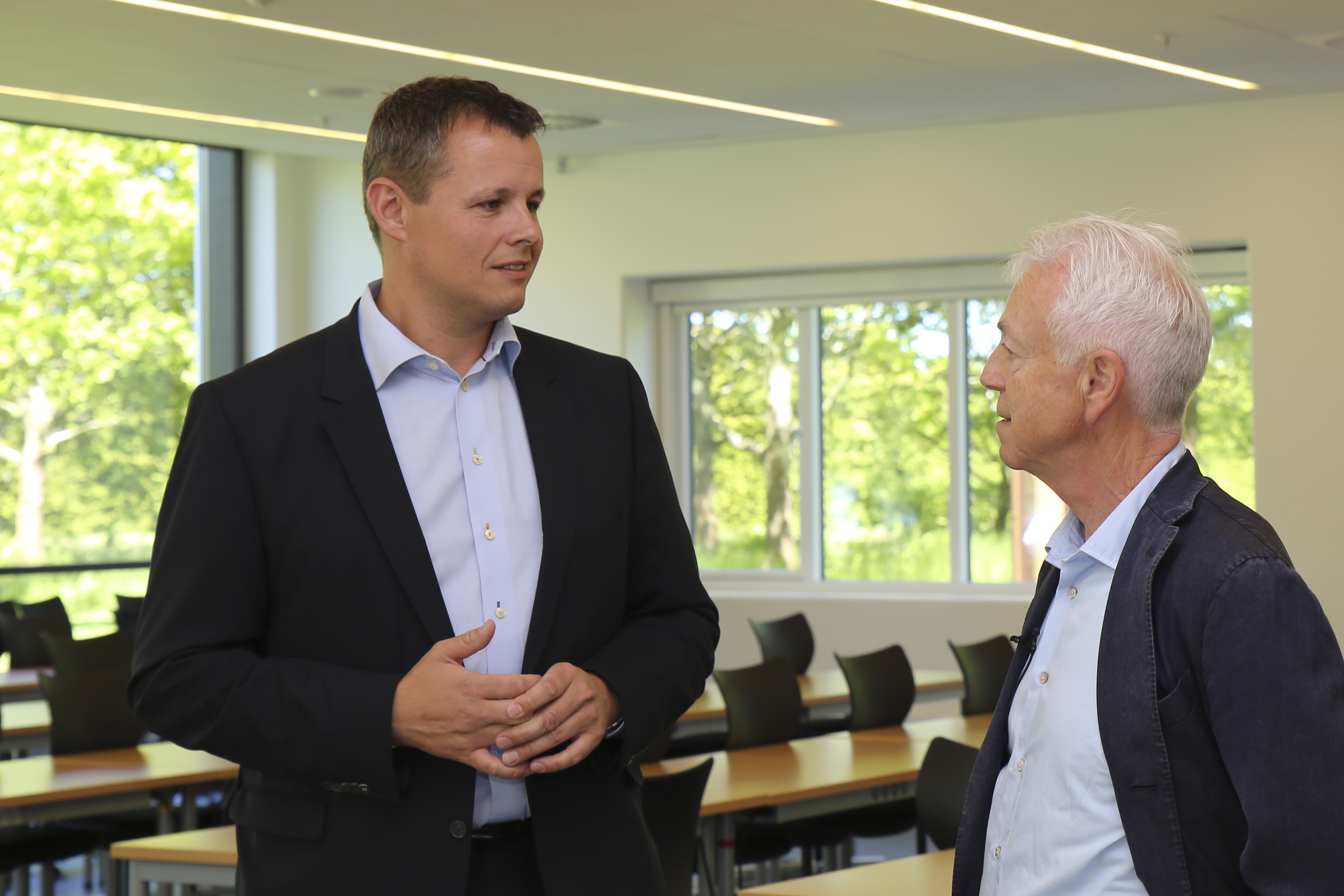 On 11 June 2015, the flag was hoisted in Herning, as the Department of Business Development and Technology welcomed the new support foundation that has been established to enable students and graduates to exploit all the opportunities that Central and Western Jutland has to offer - not just beyond their graduation, but also during their studies. Former CEO of Unimerco Kenneth Iversen has chosen to donate DKK 1 million to the foundation to support the development of the area of Central and Western Jutland. Kenneth Iversen is indeed passionate in his work, especially when it comes to education.
"I know how much education means to people – and how much it can influence their social lives and working lives alike," says Kenneth Iversen.
According to Kenneth Iversen, a lot of manufacturing companies can benefit from hiring more highly educated workers. The funds secured by the foundation will be spent on activities to ensure the recruitment of more students and to send more students out into the companies in the area. Kenneth Iversen believes that students and graduates will be able to help solve major tasks and contribute to the growth of the companies they become affiliated with.
"I have high expectation for the future work of the foundation. I'm very grateful that so many business people have decided to support this initiative from the very beginning. It tells me that we've got something right and important going here," says Kenneth Iversen.
Students want international careers
Anders Nygård and Jacob Tanski are both students on the second semester of the economics and business administration programme in Herning. And they too are very excited about the possibilities offered by this new support foundation. According to Anders Nygård, the foundation will be very advantageous for the students in Herning, because it will give more students the chance to gain real-life business experience while they are still studying.
And Jacob Tanski believes that relevant business experience is a crucial step towards an exciting career. He would like to work several years abroad and is not particularly interested in remaining in the area once he has graduated.
"I would like to live abroad and learn to stand on my own two feet. But before I do that, I need relevant experience and a student job," says Jacob Tanski.
Anders Nygård is also aiming for an international career, but he would like to be based in Central and Western Jutland. He wants to stay close to his family, and in his opinion the area has a lot of career opportunities for him.
Extensive collaboration behind foundation
According to Lars Krarup, Mayor of Herning, the municipality has played a key role in the establishment of the support foundation.
"Herning is the heart of Denmark's area of production. The support foundation aims to give the students clearer insight into what they can contribute with, learn and derive from living and being part of this area," says Lars Krarup.
Head of Department Jacob Eskildsen is also excited about the establishment of the new foundation. The foundation will be an excellent engine for enabling the Department of Business Development and Technology to recruit more students.
"We will be able to establish more activities in Central and Western Jutland and not least give our students a chance to get out of the classroom and visit the companies that are situated a little further away."
Jacob Eskildsen proceeds to explain that by producing more attractive students, the department increases the students' chances of being hired by the companies in Central and Western when they have completed their degrees.