Aarhus BSS
INCREASED FUNDING FOR ENTREPRENEURSHIP AT THE BUSINESS FACTORY
For the next three years, students at the Business Factory will be part of a large project, which focuses on entrepreneurship and teaching entrepreneurship. The goal is to develop talented entrepreneurs and hopefully a lot of new companies.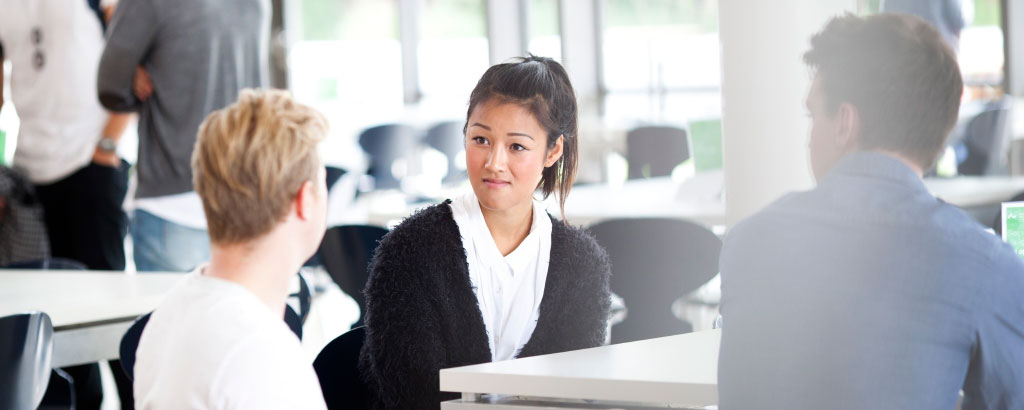 Many students are bursting with ideas and would like to try these out in practice. However, only a few students take the plunge and decide to set up their own business.
However, if it was up to the Growth Forum in the Central Denmark Region, the entrepreneurial skills of students at various educational institutions would be enhanced. The Growth Forum in the Central Denmark Region has just decided to support a project that aims to make entrepreneurship part of the syllabus at several educational institutions in central Jutland. The project also aims to strengthen the so-called student business incubators, enhance the skills of lecturers and match the students with companies in innovation partnerships.
Not enough growth businesses
"With this project we believe that we can give our students the courage and knowledge required to become a succesful entrepreneur and develop the growth companies of the future. And we really need these. Only three per cent of our companies are so-called growth companies, and far too few of these are less than five years old," says Bent Hansen, chairman of the Growth Forum in the Central Denmark Region.
According to Bent Hansen, one of the best things about the project is that it allows young people to try out their business skills while they are still studying.
"They can help increase the level of innovation and can also establish contacts which may benefit themselves as well as the companies," says Bent Hansen.
350 new companies
The goal is for 200 lecturers at the educational institutions taking part in the project to complete a competence development course. Over the next three years, a total of 7,000 students will be completing the new programme in which entrepreneurship is part of the syllabus. After completing the programme, at least 350 students will set up their own (growth) company, while the rest of the students will be attractive and development-oriented employees in other people's companies.
Wide institutional support
The project is budgeted at DKK 41 million over three years. The Central Denmark Region is investing DKK 5 million in the project, while the EU is supporting the project with DKK 20 million from the European Social Fund and the interregional programme Interreg. In addition, the municipalities will co-finance the project.
For the time being, the project will be rolled out at three business academies; the one in Aarhus, Dania in Randers and Midtvest in Herning, at VIA University College, the Aarhus School of Marine and Technical Engineering as well as at a series of schools operating under the auspices of Aarhus University. These include the Aarhus University School of Engineering and the IT City Katrinebjerg in Aarhus and naturally the Business Factory in Herning.